Ensure quality and improve efficiency-- aelga quality inspection training
20 June, 2023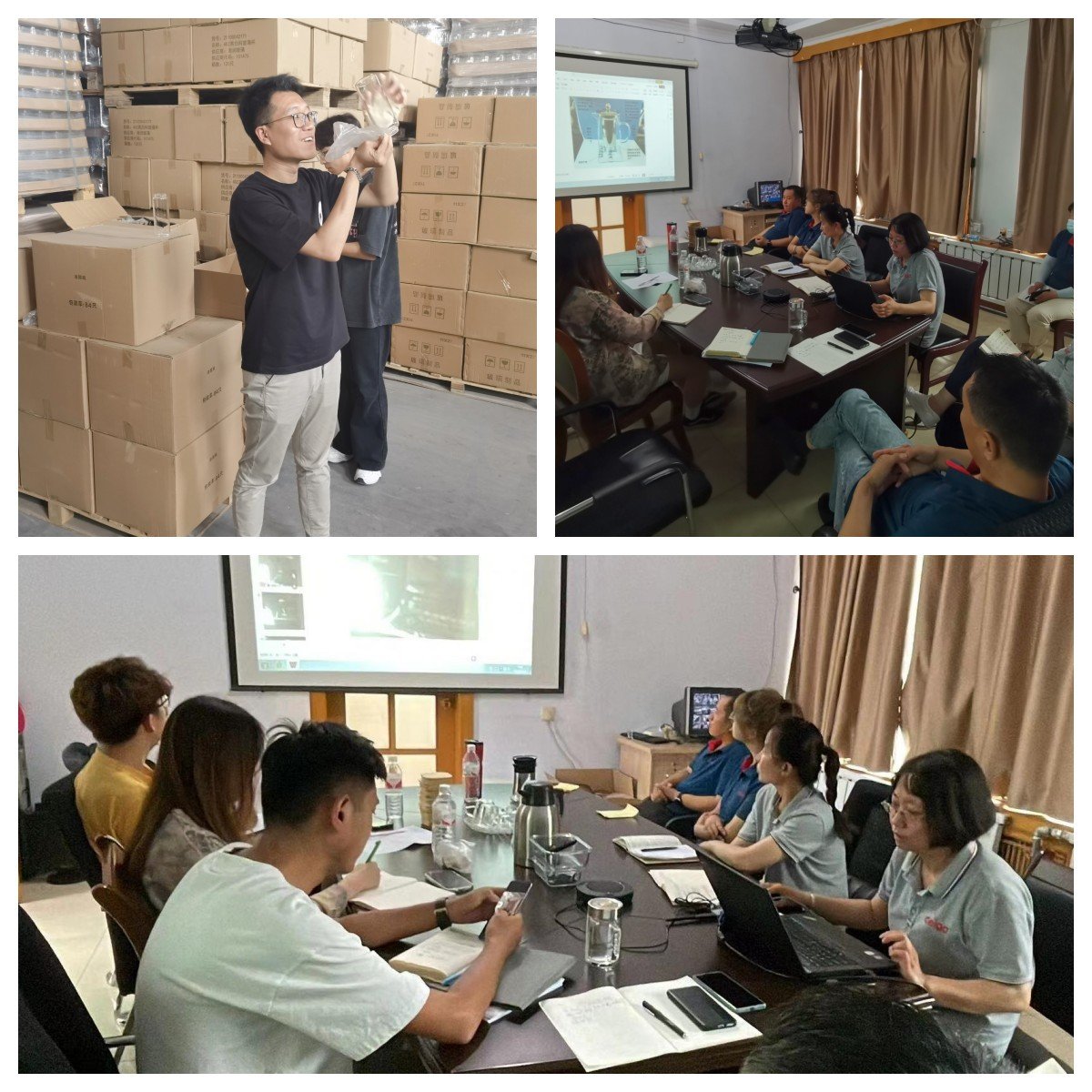 Recently, aelga launched a comprehensive training on quality inspection capabilities of "Ensuring Quality and Improving Efficiency" in its Zibo office. This program is designed to help employees improve their professional knowledge and skills to better guarantee product quality and improve production efficiency. As a company committed to customer satisfaction and product quality, we always strive for excellence and continuously strengthen the control of product quality. In order to better meet the needs of customers, we decided to carry out this quality inspection training program, and invited the front-line experienced and senior quality inspection experts to explain.
The training program uses a variety of methods, including classroom lectures, case studies, and practical operations. Through training and learning, we have deeply learned the theoretical knowledge and practical skills of quality inspection, understood the importance of quality control, learned how to accurately judge the conformity of products, and mastered the handling methods of various quality problems. The training teacher also combined with rich practical experience to provide you with real scene simulation exercises to ensure that the questions you are concerned about and the knowledge you have learned have been deeply answered and mastered.
Everyone at the site also actively participated and gave feedback, not only deepening the understanding of quality inspection, but also rapidly improving its professional level. Through this training, the relevant personnel will be more skilled in using various quality inspection tools and technologies to manage, identify and deal with product defects and quality problems to ensure the overall conformity of the product, reduce unnecessary production defects, and improve customer satisfaction
Aelga has always put customer needs and product quality in the first place, and is committed to providing quality products and services. The launch of this quality inspection training program is a reflection of our continuous pursuit of excellence. We believe that by improving the professional quality of our employees, we will further improve our core competitiveness and win more customers and reputation for the company.