Aelga - Awaken Life by Originality
31 March, 2023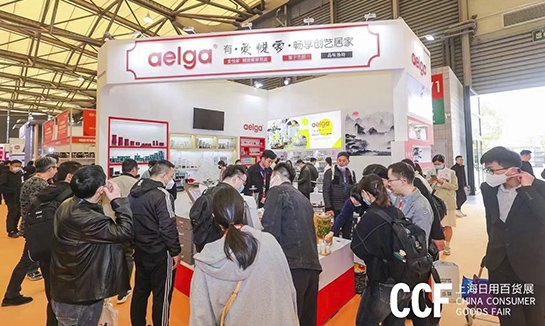 From March 7 to 9, the 2023 CCF Shanghai International Department Store Exhibition opened at the Shanghai New International Expo Center. This exhibition is the first important exhibition held in East China after the opening of the epidemic. Aelga Pavilion attracts brands, distributors, traders, purchasers and visitors from hotels, kitchen and home industries from all over the world to come to the exhibition. Aelga's booth was packed with old and new friends. Three days of exhibition, aelga with the original high-quality products and professional services to gain customer praise, on-site accumulated reception of tens of thousands of visitors.
Color · Awaken
After the outbreak, markets gradually woke up, people began to look forward to the future, and the world became extremely dynamic. Therefore, aelga Pavilion focuses on the visual effects of color to awaken people's desire for life. The products, props, drinks, the pictures on the walls, the videos on the TV, aelga has been carefully designed to blend charming raspberry, vibrant green, elegant lavender, bright yellow, delicate red and sweet macarons into the scene without a sound. Let every visitor can feel the greeting from aelga.
Originality · Original intention
When talking about the founding intention of aelga, general manager Mr. Yue Yaofeng said that the fast pace of life always makes people forget the true meaning of life. aelga aims to let people start from the kitchen and return to the family through the warm kitchen household items, and then love the kitchen and home! In nearly 20 years of development, aelga has always engraved the original in the brand gene, around the needs of users, grinding out one excellent product after another. Aelga's R & D design director also said that today's Aiyuejia, not only in the kitchen, we will expand the product categories, and from the perspective of appearance, function and quality, satisfied with consumers, so that our absolute advantage in the market continues to improve.
2023 CCF Shanghai Department Store Exhibition has come to a successful end, but the wonderful still continues. Aelga will continue to strengthen product innovation, to provide more families with more temperature choices!