DREAM CROSS A NEW FUTURE
17 January, 2018
CROSS DREAM TO THE NEW FUTURE
Qingdao aelga Annual Conference ,"Cross dream to the new future" launched on Jan.05.2018. This is not only a family gathering, but also a feast of love. Mr. Yue Yaofeng, the general manager, attended the conference with the backbone of the company and participated in the party to greet the promising 2018 together.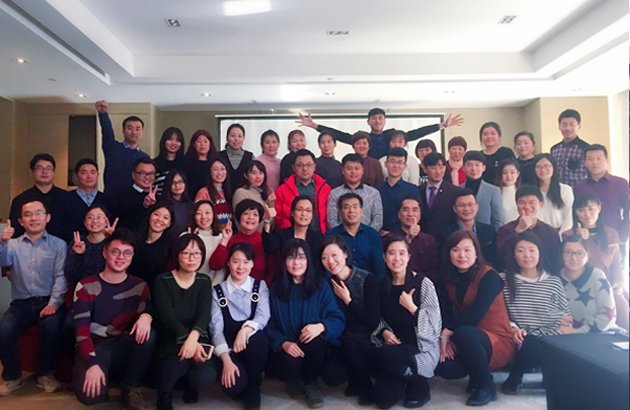 Family photo
At the beginning of the meeting, seven department leaders reported their work. At the same time, they carried out an oath,being self-disciplined, focusing all strength and creating our new 2018! Mr. Yue Yaofeng, general manager of Qingdao aelga, released the company's strategic plan for 2018, which perfectly illustrated the 2018 theme year of the company - sincerity! During the meeting, the company honored some family members, and negotiators, gold buyer, masters of the brain, best worker and inspector were elected.. 2017 is the year Qingdao aelga self-breakthrough, every member work hard, We also believe that all teams will work closely to achieve brilliant goal in 2018.
Extensive reading: Cross dream to the new future, Qingdao aelga 2018 New Year party ended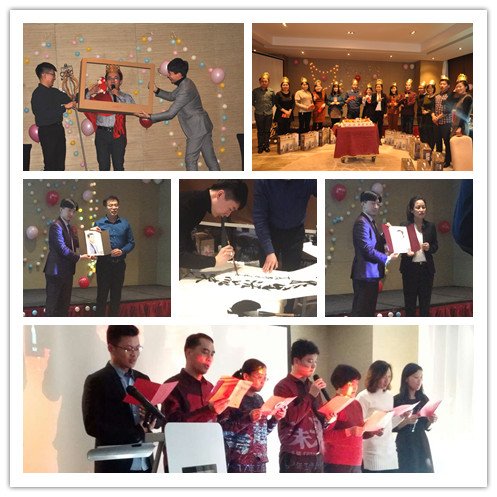 We have solemn oath and relaxing birthday party ...
We have vigorous calligraphy, lifelike portraits and funny opusculum.....
Aelga, you cannot imagin what we have.