Happy together
27 September, 2018
Have you elixir of love and Thanksgiving
Aelga2018 special Mid-Autumn festival activities
Happy together, aelga activity set sail again! In this special festival, to enrich employees amateur cultural life, let employees have a Mid-Autumn festival, full of new idea, a pleasant and memorable experience aelga headquarters in Qingdao, zibo factory, respectively passion K song, farm parent-child activities, both hundred people celebrate the holidays!
Qingdao - singing with demons Represent the youth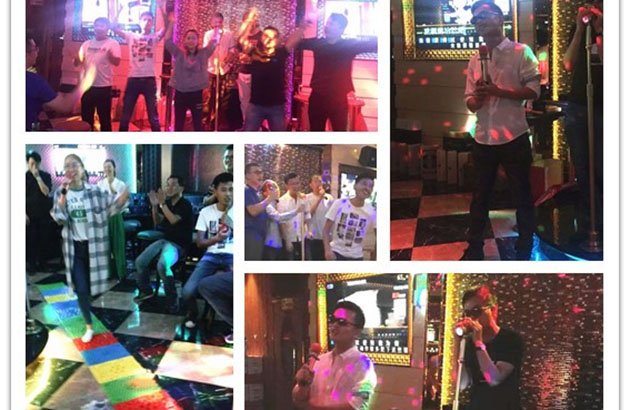 Youth group singing, singing
The fast pace of urban life, busy work let's permanent office professional people somewhat depressing, in the Mid-Autumn festival approaching, the company organization Qingdao headquarters office staff to a "bunch of magic song" on Mid-Autumn festival.Activities before the start of a random sample of each card caused the people infinite guess, according to the set of words, you automatically into the song at school, "xiao", the song newsmen, plasterer four teams, and in the singing children's songs, the cheerful open the activity.The next action KTV rooms, source, good singer partner, hinder the KTV room, KTV rooms, full moon HaiGe game, is to let everyone passion, especially hinder the KTV room game, sweeping mountain source refers to linking piece of qixi festival hall again, and walk to clamp and singing acid bright more let everybody "pain, and happiness"...Finally at the end of the classic song "the unforgettable tonight," the activity.
Zibo - farm home energy parenting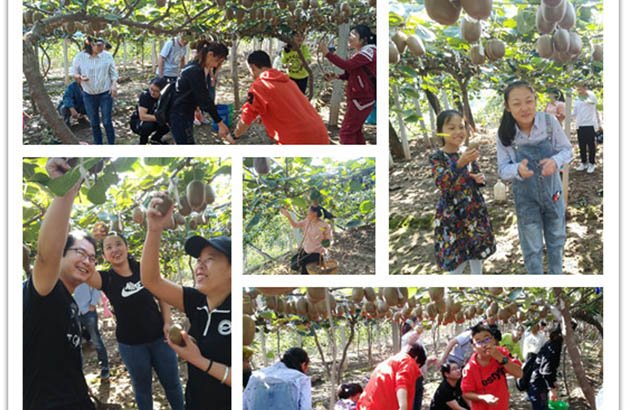 Laughter pick fruit
Due to long-term zibo staff at production, with the progress in the workshop, the activity, organization of zibo employees and their families children to peasant manor of natural beauty.Everyone there to enjoy the pastoral scenery, breathing the fresh air. The original kiwi fruit picking garden most excites you, whether adults or children, everybody carrying a basket, carrying a bucket of carefully selected, from everyone's laughter.Before long, everyone is fruitful, especially children, to see for themselves the gained achievements, all of you have cheered not only happy, in the face of work after the product is also cherish.Then free activities, childhood collective rope skipping, and personal figure jump rope let everyone play of joy, at last people in a full of the characteristics of rural peasant meal after a day of travel.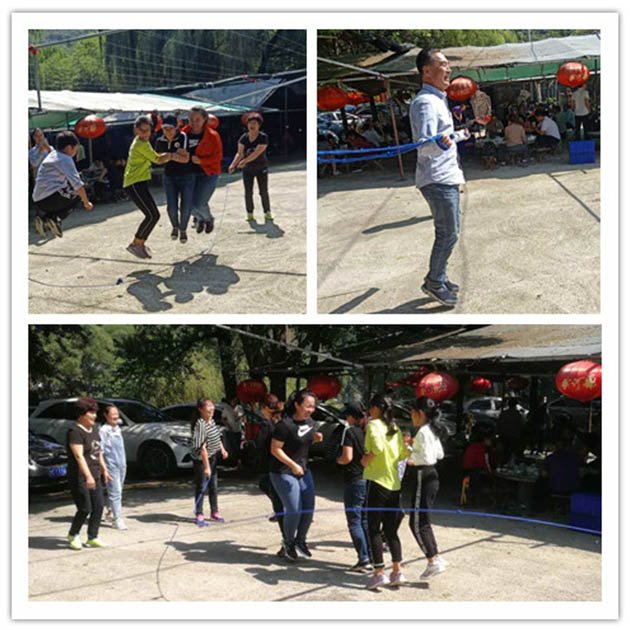 Jump, jump, cheers and laughter
This time, both "song" with demons, and parent-child farm, both activities have been employees have been high praise.Activity fully mobilized everybody's enthusiasm, pull close the distance to each other, enhance the people's trust and understanding, calmed the nerves of the work, also make everyone feel happy time in the company, improve the well-being of everyone in the company.