Glass assembly
17 October, 2018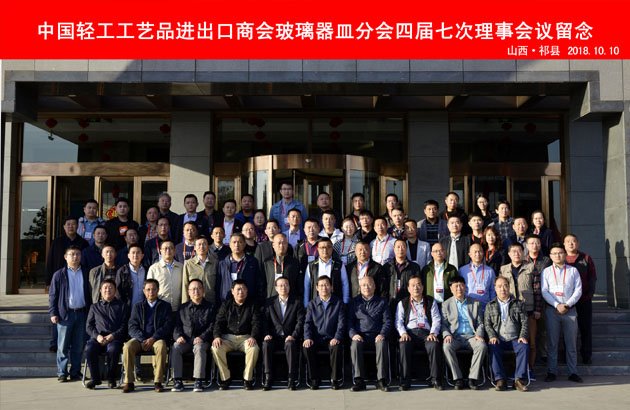 Aelga attend glassware branch of seven directors meeting
On October 10-12, sponsored by the China light industry arts and crafts import and export chamber of commerce light four terms of sub-chamber of glassware seven directors meeting held in shanxi qixian.Light industry chamber of commerce, vice President of hart s r.chemical geodynamics.ann.rev.earth planet sci, glassware branch of director of the unit, vice director of the unit and the governing units on behalf of more than 60 people attended the meeting.Shanxi qixian vice secretary of the county, the county magistrate Feng Yaoli attended the meeting.Aelga as glassware branch governing units are also invited to attend.
To delegates meeting, vice President of hart s r.chemical geodynamics.ann.rev.earth planet sci, analysis of the current sino-us trade friction related background, encourage enterprises to increase the intensity of innovation, speed up the implementation of industrial transformation and upgrading, and the matters discussed the club head and the council to adjust.Communication link, the meeting aelga and attending various enterprises analyses some relevant measures to deal with sino-us trade friction, sharing the experience of domestic markets, and called for further improve the glassware products export tax rebates and packaging export tax rebates.
As early as 2013, aelga was "walking on two legs", the domestic foreign trade complementary strategy, at the same time the company at home and abroad are also actively build electric business platform, strengthen aelga brand image.Set up the brand already so, also minimize potential threats.Whether monetary policy or trade friction, aelga development to improve themselves, through multiple layout spread risk bigger "cake", the use of good we accumulate over a long period of the comprehensive advantages, going to consolidate the international market.Aelga will also be through the chamber of commerce platform for the industry organization, strengthen exchanges and cooperation with various enterprises, hope like aelga original enterprises work together to carry forward the spirit of excellence, create more sophisticated fine beauty products.