Aelga's "Spring Outing Trip"
08 May, 2021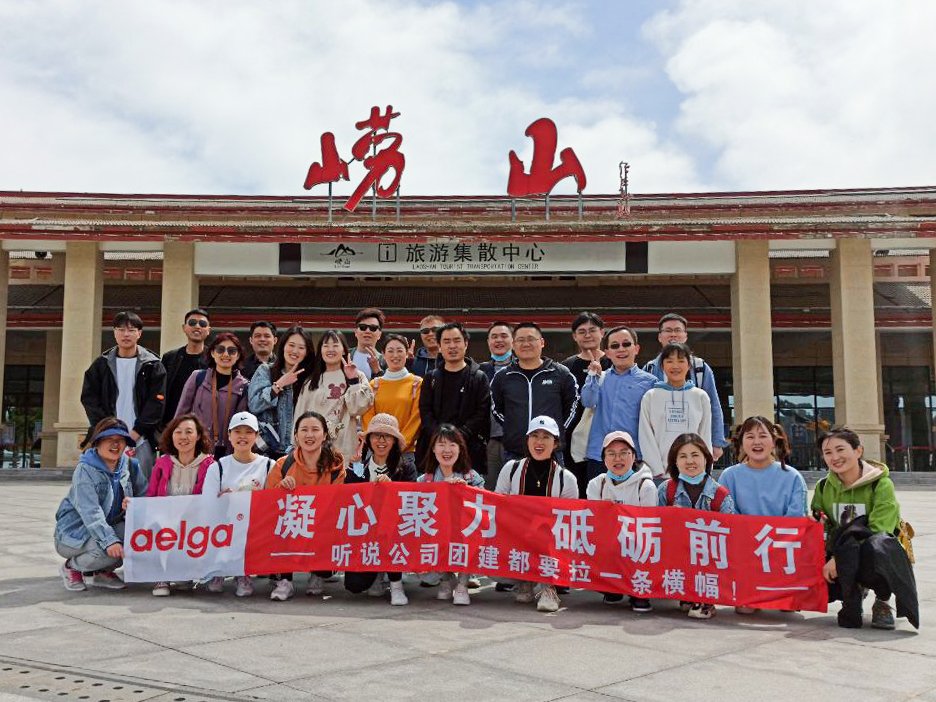 Qingdao in April is already full of green, full of vitality everywhere, as "May 1st" Labor Day is coming, the weather is getting obviously warmer. Taking off our heavy winter clothes and facing the warm sunshine, there is always an urge to embrace nature.
Apart from busy work, aelga's staffs organized a mountain climbing activity in Laoshan Taiqing Palace Scenic Area on April 30th. This "spring outing trip" allows everyone to go to nature to breathe fresh air, exercise muscles and bones, get close to the nature. Meanwhile, it also help our new staffs to better join into aelga, promote mutual understanding and communication between team members, strengthen the construction and cultivation of everyone's team spirit and sense of cooperation, and increase team cohesion.