At the 133rd Canton Fair, Aelga's stylish kitchen attracted countless fans
25 April, 2023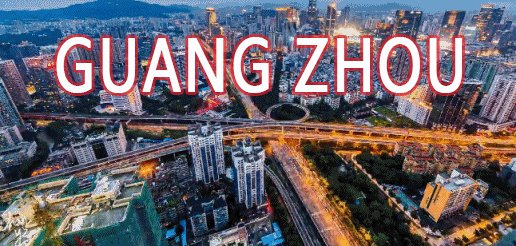 On April 23, the second phase of the 133rd China Import and Export Fair (Canton Fair) was held in Guangzhou. The Canton Fair is a comprehensive international trade fair with the longest history, the largest scale, the most complete range of commodities, the largest number of visitors and the best transaction results in China. This year's Spring Fair is the first offline exhibition to fully resume since 2020. The lineup of buyers is absolutely unprecedented. The exhibitors are also star-studded and attract much attention. It has become the largest Canton Fair so far. Aelga, which leads the leading position in the home furnishing industry, also arrived as scheduled, and domestic and foreign merchants also entered the world of aelga!
Aelga position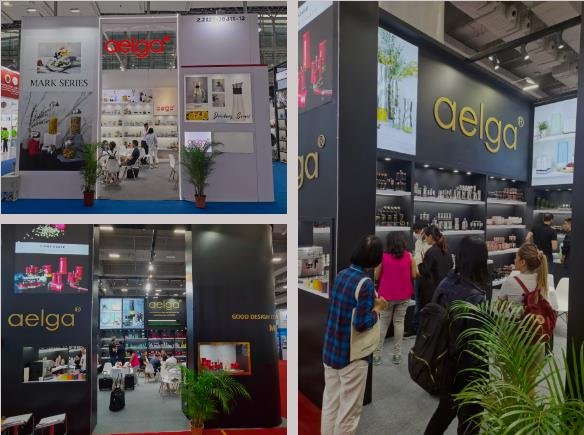 In this exhibition, aelga combined its unique booth design to comprehensively display its unique kitchen and household products such as airtight jars, salt and pepper bottles, oil and vinegar bottles, water utensils, teapots, and thermos cups to domestic and foreign merchants, attracting customers from all over the world. Merchants gather and communicate, so that merchants can fully feel the upward brand power of aelga. Aelga is still the same as before, with new products emerging one after another, and the variety is more abundant. This year, the kitchen utensils exhibition hall and glassware exhibition hall held at the same time. The two areas echo each other, providing one-stop professional procurement solutions for domestic and foreign buyers.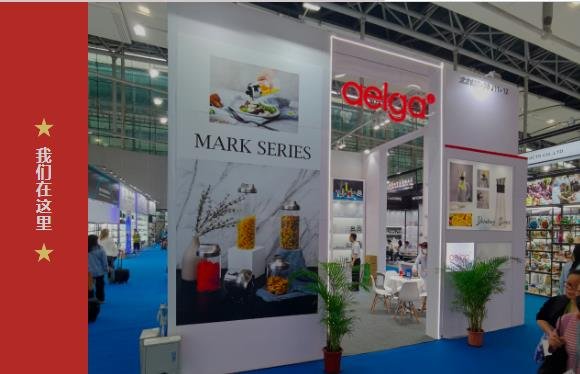 The address of the exhibition hall is as follows, welcome to visit and select products
↓ ↓ ↓
Kitchenware Exhibition Hall 19.1 E 32-33,19.1 F 11-12
Glass Products Pavilion 2.2 I 37-38,2.2 J 11-12
Aelga Frontline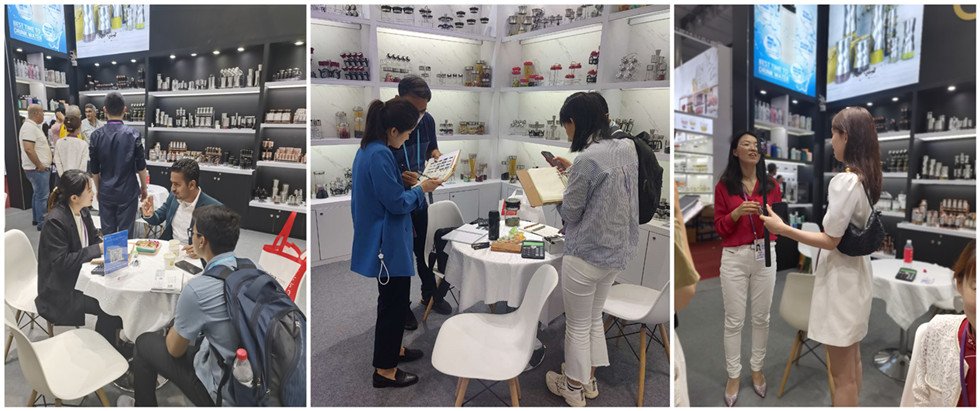 Aelga's professional marketing team firmly grasped the opportunity of the Canton Fair, and showed strong vitality and tenacity at the exhibition. Always seize the opportunity to expand the market, make old friends deeply, and make new friends widely. It not only understands the latest needs of foreign customers, but also lays a solid foundation for a more accurate grasp of the international trade situation.During the exhibition, the professional introduction of the staff made the majority of merchants have a more comprehensive and in-depth understanding of aelga's independent R&D and design strength, excellent quality persistence, unique technical advantages, rich product categories and considerate customer service . At the exhibition site, media reporters conducted in-depth communication with the person in charge of the marketing department on aelga products, further expanding the influence of the aelga brand.
In the future, aelga will continue to innovate, strengthen innovation in technology, appearance, function and other aspects, provide fashionable and warm kitchen and household products for global customers, and do our best to create value for customers.